nayokaa
2 in 1 Eyebrow Hairline Stamp + 3 Stencil (FREE)
Sale price Price ₹ 799.00 Regular price ₹ 1,299.00 Unit price / per
Tax included.
LIMITED TIME OFFER! Get 1 Face Mask FREE on Purchase! Today ONLY!

Get
 

Perfect Eyebrow's

 

In a Few Seconds

The eyebrow stamp with soft mushroom head design firmly grips the powder for quick and even coloring. Long-lasting and natural. Eyebrow stamp comes with 3 shades and can be applied smoothly, which is waterproof and sweatproof, you can choose the color suits your skin and hair.
The powder is fine and smooth, easy to spread and evenly colored.
The product adopts a small sponge head design, which is simple and fast, and can be used with a single touch.
Full color, rich color, high color rendering. Waterproof and sweatproof, not easy to fly powder, not easy to stick powder.
It can be used to modify the unevenness of the sideburns, the thinning of the top of the hair and the hairline, etc., to fully modify and beautify the hairstyle.
One bottle is multi-purpose. In addition to hairline trimming, it can also be used for facial contouring, eyebrow powder trimming, etc. can be used with eyebrow cards to draw beautiful eyebrow shapes.
Easy To Use
Easy to Use: one step eyebrow stamp shaping kit allow you to make it easier style and groom your eyebrows, beginner can quickly Color.
Time Saving: you can choose one of 24 pieces eyebrow stencils, which will give your brows the Shape.
Multi Purpose: You can use it to thrush makeup, eye shadow, hairline, block defect of the face. The powder is sweat-proof and water-proof, and it stays dry and lasting all day Long.
Determine the position to be filled and expose the thin line. In the position near the hairline, pat it a few times to color, and use it with a brush to make the makeup look more natural.
It needs to be applied in order to along the hairline direction, the effect is more natural; the effect of direct application is not good.
FAST & FREE SHIPPING
Shipping takes 3-7 business days within the India.
Unhappy With Your Product ? We'll Take It Back!
Refunds shall be granted only for manufacturing defects. No refund shall be granted if used – faulty parts will be replaced if reported within 24-48 hours of delivery.
Customer Feedback -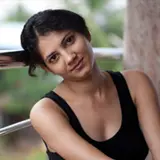 Great Product
I have been a regular customer of this store since the time I found out about their amazing discounts!
Urmi Jain -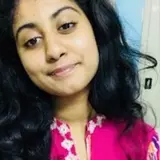 I love it!
One thing I like about this store is their customer service. They are always there for you & solves your issue pretty quick.
Rohini. -
really well
I can never think of online shopping on any other platform. I love the ease with which my products gets delievered.
Sara -
Good product. Easy to use. Affordable. Everyone should get. amazing product
Very nice product for those who struggle with eyebrow shaping and for natural look
Very nice product and useful 👌
It is a very good product. It is worth the money and works well on bald hair patches and grey hair. Very good for defining eyebrows.
I Love this product. Completely helpful for perfect eyebrows